ATO issues warning after 'unprecedented' spike in impersonation scams
Over $1 million in losses and more than 40,000 impersonation scams has raised alarm bells at the tax office, with clients warned on impersonated ATO phone numbers and pre-recorded messages.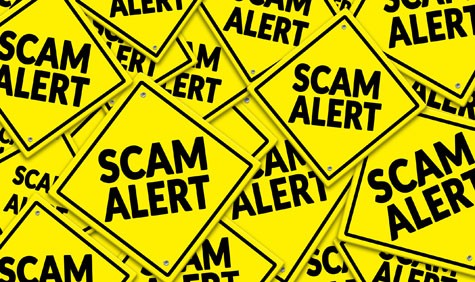 The ATO has seen an unprecedented number of pre-recorded phone calls impersonating legitimate Tax Office phone numbers.
Over the first quarter of 2019, the ATO received 40,225 reports of impersonation scams with just over $1 million in losses
Assistant Commissioner Gavin Siebert said that scammers have adopted 'Robo-call' technology to target taxpayers across the country.
"Scammers are sending pre-recorded messages in record numbers and are manipulating caller identification so that your phone displays a legitimate ATO phone number despite coming from an overseas scammer," said Mr Siebert.
"We are now seeing thousands of Australians missing a call from a scammer, returning the call based on the number on caller ID and speaking to legitimate members of the ATO. Our calls do not show a number on caller ID nor do we use pre-recorded messages.
"If the scammers do make contact, they will request payment of a tax debt – usually through unusual methods like bitcoin, gift cards and vouchers. Legitimate ways to pay your tax debt are listed on our website. The scammers will threaten you with immediate arrest, attempt to keep you on the line until payment is made and may become rude or aggressive."
Mr Siebert said that taxpayers that receive a pre-recorded message should hang up and delete the voicemail.
The ATO regularly contacts taxpayers by phone, email and SMS but will never request that clients click on a link directed to a login page, request unusual payment methods such as cryptocurrency or iTunes cards, threaten with immediate arrest, jail or deportation, and request a fee in order to release a refund owed.
Reporter
05 April 2019
accountantsdaily.com.au